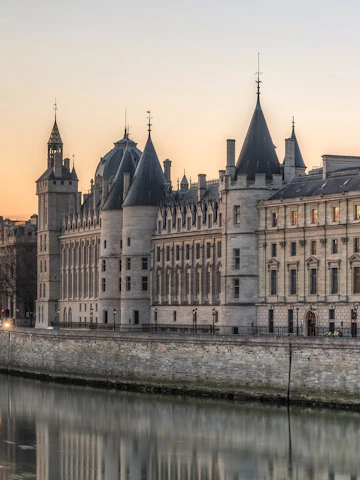 Save time spent in the waiting queues to explore 2 historic Paris monuments that feature stunning medieval Gothic architecture.
Visit Sainte-Chapelle, a UNESCO World Heritage site. Commissioned by King Louis IX, the chapel boasts exquisite stained glass windows that depict scenes from the Old and New Testaments.
See the intriguing collection of the King's religious relics, including Christ's Crown of Thorns.
Make your way to Conciergerie, a medieval royal palace that turned into a courthouse and the prison of Marie Antoinette.
See Marie's commemorative chapel, the Guards Room, and the Hall of the Soldiers at the grand structure abandoned by the Kings of France at the end of the 14th century.
EU citizens under the age of 26 and children under 18 can enter Sainte Chapelle for free. Please ensure that you carry a valid photo ID to verify this information.
These tickets can't be cancelled. However, you can use them any time until 29 July, 2024.
These Tickets are valid until 29 July, 2024.